To all you bright sparks, you may have noticed that the title to this blog post does not quote the original lyrics to that oh-so famous Christmas song. It is, instead an indication as to how my mind is currently whirling away as per usual. I am, as my title suggests, SAD, cold and – you guessed it – freaking out it's nearly the end of the year.
Feeling like this isn't unexpected for me. Every year, as soon as the autumnal leaves fall, the clocks do their winter thing and we are surrounded by dark skies, I start to feel lethargic, low and tired. I don't know if any of you suffer from Seasonal Affective Disorder, but I find that during the bleak, winter months, I'm actually pining for warm weather and sunlight as strongly as if I was dehydrating in the desert – and I wish that was an exaggeration.
Now that I've started a new job with a later start time, I manage to grab the whittles of Vitamin D as I walk to the bus stop, or scurry to work, but as the grey clouds and darkness settle in, I feel my mental state struggle to function. I find myself internally desperate without sunlight, tiredness hitting me like a slap in the face and finding myself often battling through a fog that appears suddenly.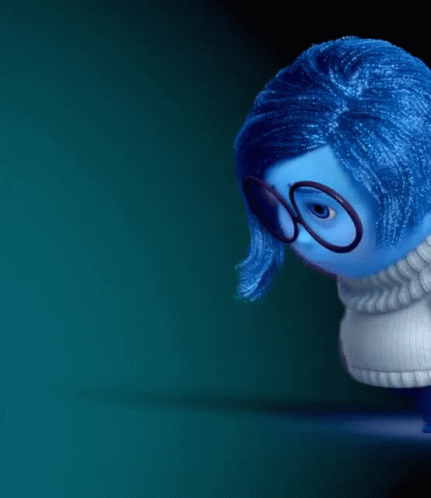 It's pretty difficult for me to figure out the best way of dealing with this situation, seeing as I'm currently living in London, and we have a useless climate. It's one of the reasons I've been desperate to move to Spain, but let's see when that's going to happen.
Now that it's December, it's about that time that I have my annual 'omg it's new year in less than a month, how can life and time move so quickly and yet so slowly' philosophical freak-out which is scheduled to happen, annually, about three weeks before New Years.
Don't get me wrong, there are aspects of New Years that I love. For example, I really like food, and restaurants serve up some dang good food on New Year's Eve. Also, I like having some cool aspirations like being able to make a tofu green curry that doesn't give me the runs or perhaps expand my music taste to something a little more unique than Ariana Grande on repeat, much to my boyfriend's delight. But more so than that, I really do want to have some cool things to achieve, now that this will be my 30th year on the planet.
The thing is, I find the concept of time really hard to accept. The fact that every year, my Grandma gets older, my parents get older, my friends and I get older and gain more responsibilities, the idea of what I should be doing vs what I am doing flitters around briefly – although I then ignore that, because I've stopped really caring about societal expectations. I don't want to get older and I don't want my dear Grandma to get older. I've always felt that with age comes hardship, comparison and illness. Life seem less light-hearted and more serious. I've lost close family members in the last few weeks. As time goes by, that's not going to stop anytime soon. Getting older is scary.
Having said all that, and whilst I try not to eyeball the man coughing in all directions opposite me, I think I will try my best to change the narrative. I guess getting older shouldn't need to feel frightening, but more enlightening. Responsibilities are not to be scared about, but to be embraced. Every day, is an opportunity to become wiser than the last; a chance to learn more about what makes you tick and about what no longer serves you. I do feel as 2022 comes to an end, I've learnt a hell of a lot about myself and I'm quite excited to continue working on that in the new year.
What are my aspirations?
As always, this probably won't all be achievable in 12 months, but they are just things I'd like to aim for.
I would like to be fluent in Spanish by 2024. I would like to move into a flat with my boyfriend and attempt to adult and also become a master chef at vegetarian, gluten-free dishes whilst also partaking in fun, gym classes on a more regular basis than what I'm doing now – not doing gym classes.
As well as this, I'd like to start running, meditate more, be kinder to myself and look forward to the future instead of being terrified by it. We only get the chance at this life once, let's make it a good one.
Here's to a happy, healthy new year ❤️